VARIETY OF CEDAR USAGE
Miyazaki kyushu, JAPAN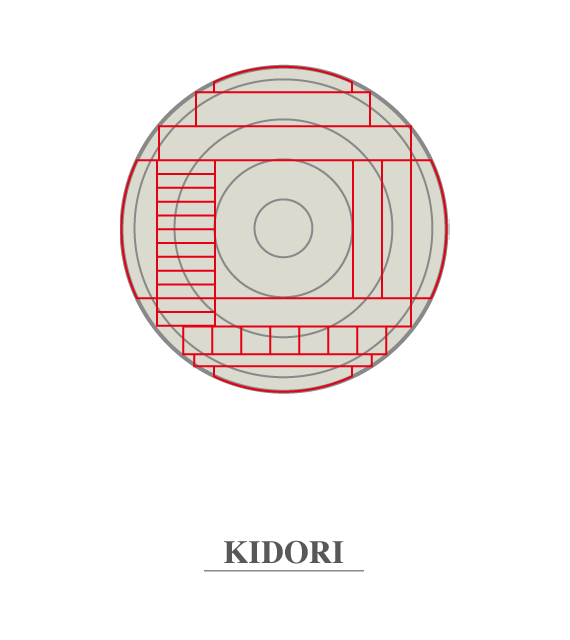 Miyazaki Prefecture Wood Cooperative Association
For space design
Chuku Cedar Panels
Introducing Chuku panel …
Rectangular lumber used for wooden residential building constructions produce incidental materials (scraps) as they are manufactured. These scraps have low utility value and had only limited applications, namely either finely crushed and used as fuel chips or used as raw materials for disposable chopsticks (or otherwise disposed of).
The making of a Chuku (hollow inside) cedar panel involves proactively gathering scraps that had not been used in the past and raising their material value by converting them into panel materials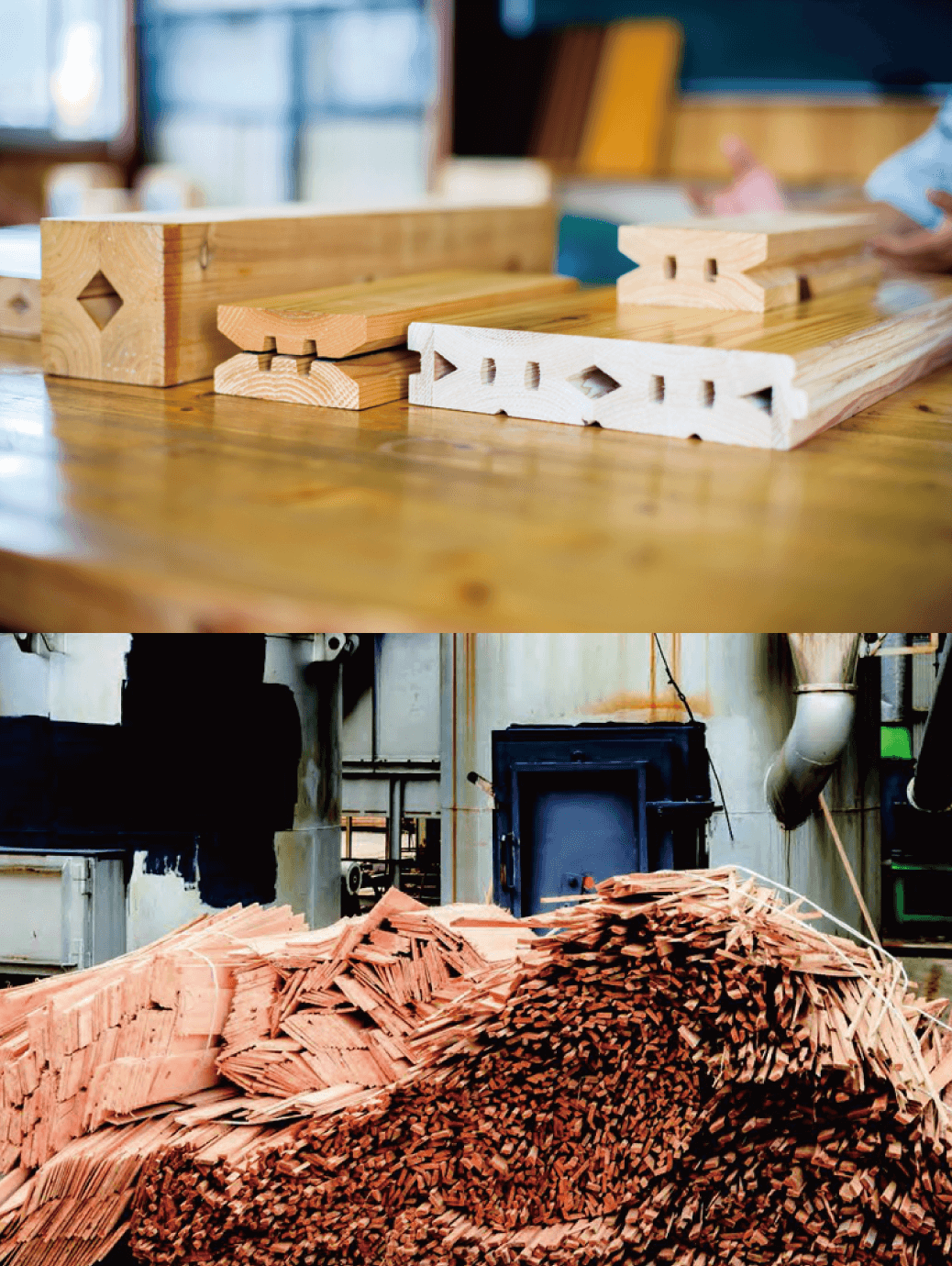 Features of Chuku panel
Features. 1 Low cost
Components that had not been used in the past are
utilized and offer overwhelming cost benefits in
comparison with those made of solid wood materials.
Features. 2 Lightweight
Hollow condition is created in the processing stage,
which makes the product lighter and easier to handle
than those made of solid wood materials.
Features. 3 Hardly bends Hardly warps
The presence of hollow portions make the product
easier to dry, causing less bending or cracking.
Definitive use of domestic materials!!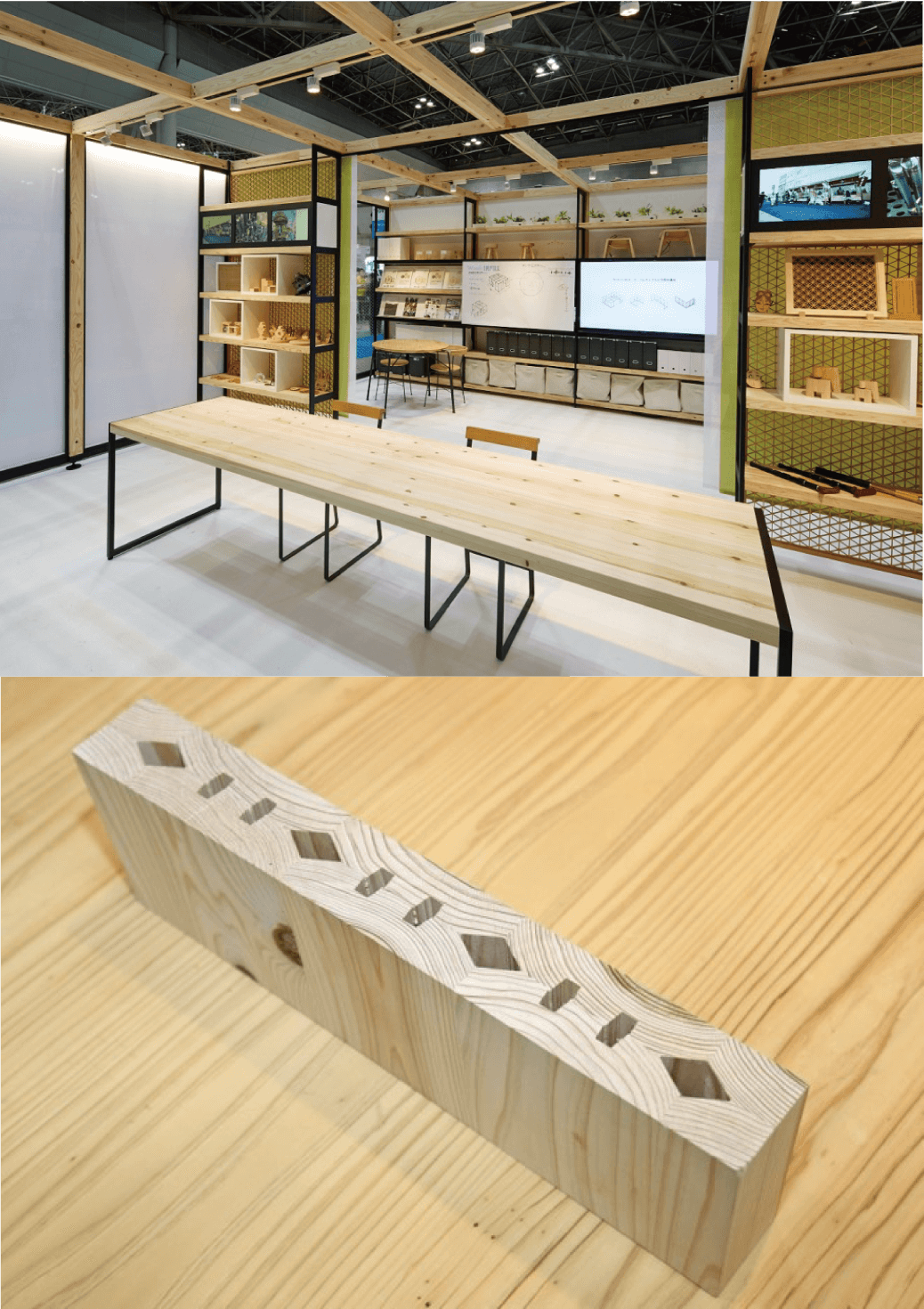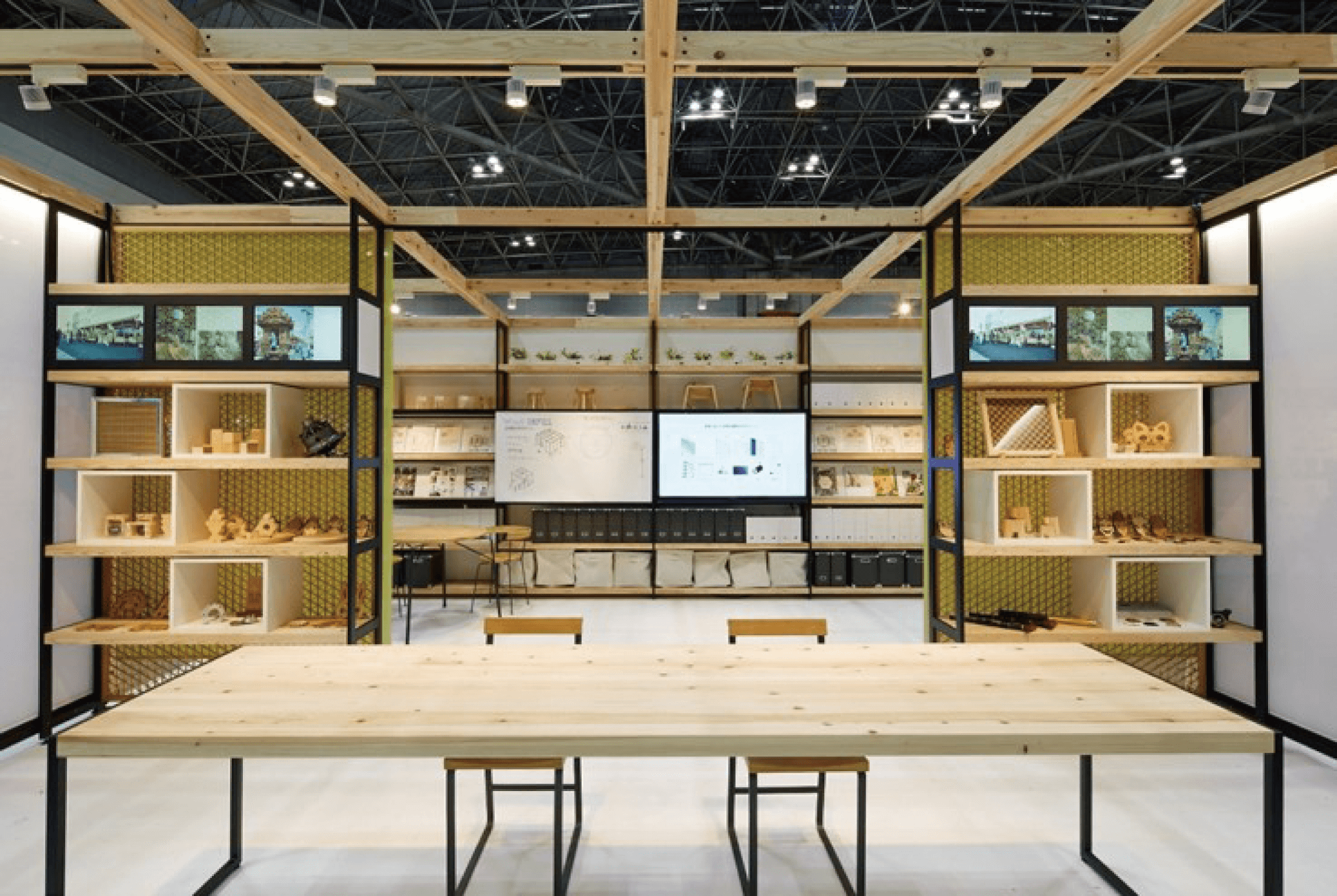 For products design
WHAT'S KOIYA?
KOIYA is a design project that links people and goods, craftsmen and users, life styles and regions together through the use of wood produced in Miyazaki, Japan.
This is a product series featuring devised designs, sophisticated senses and high functionalities based on the concept of "simple is best". The effort required to assemble and finish each product, as well as care and maintenance of each item will hopefully become a part of joy in your daily lives.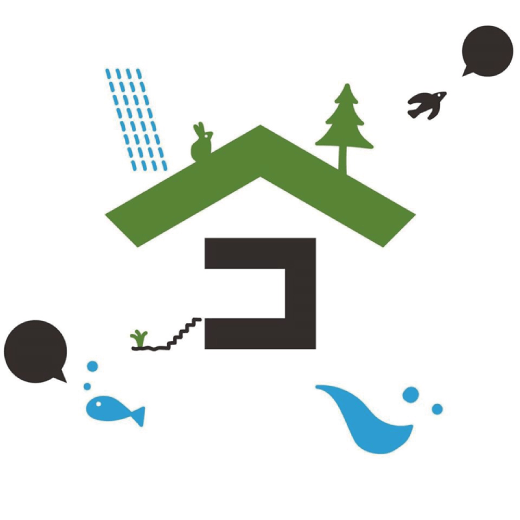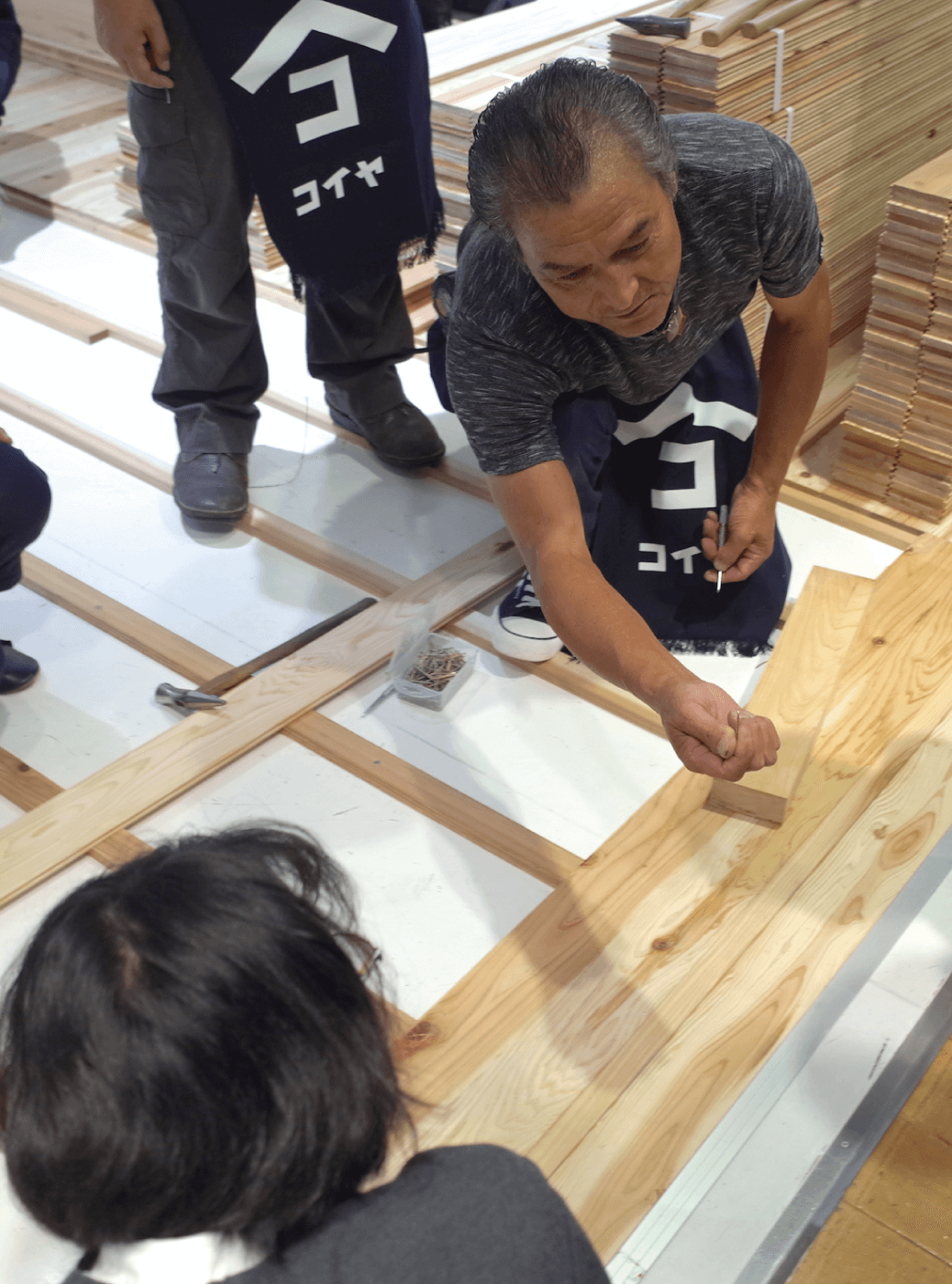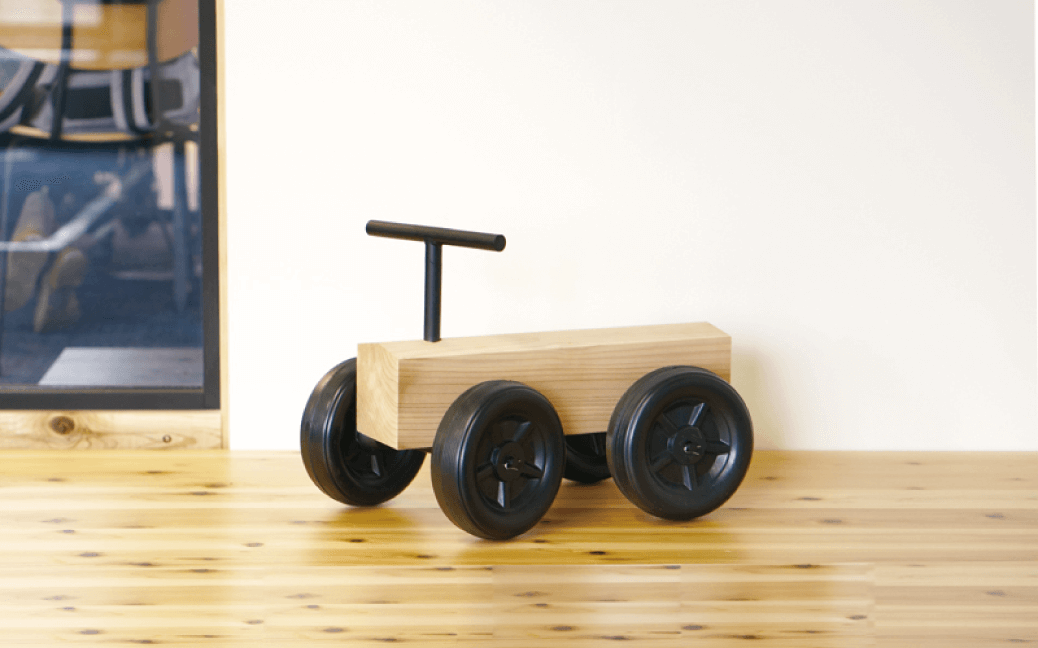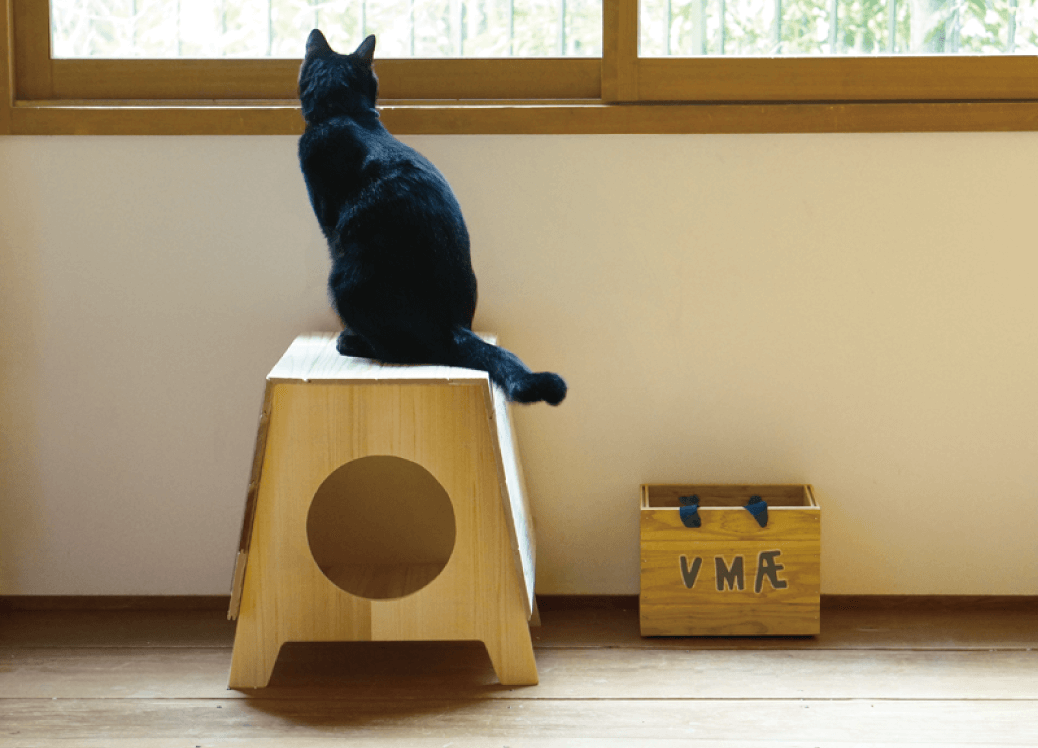 Whiteboards made with wood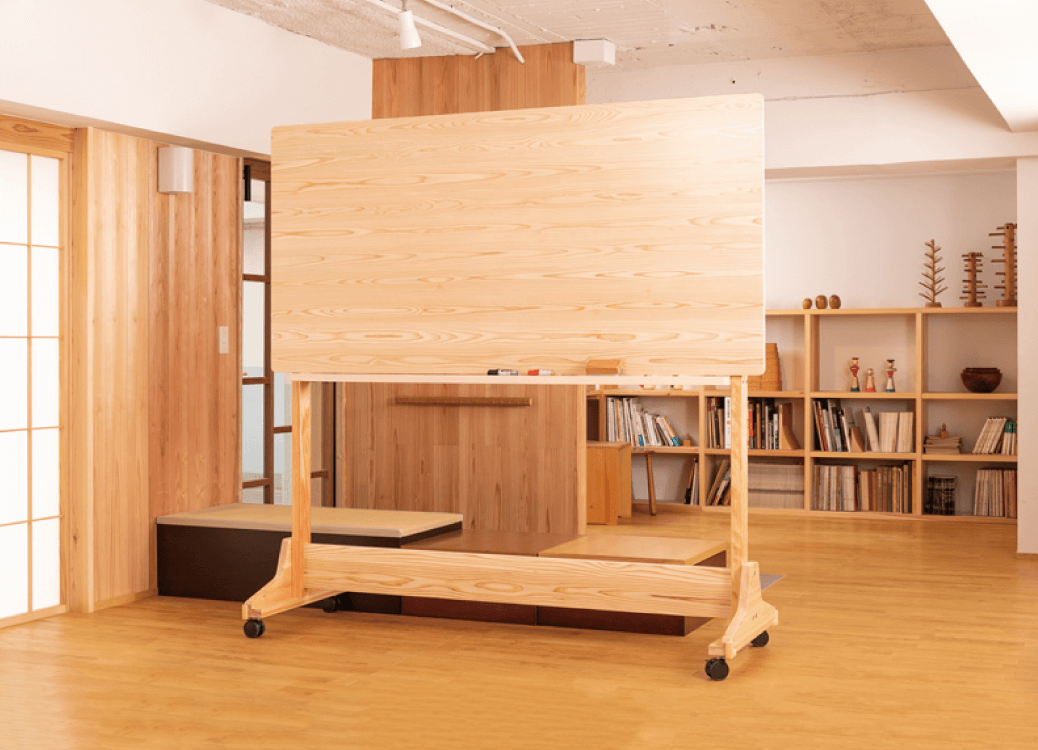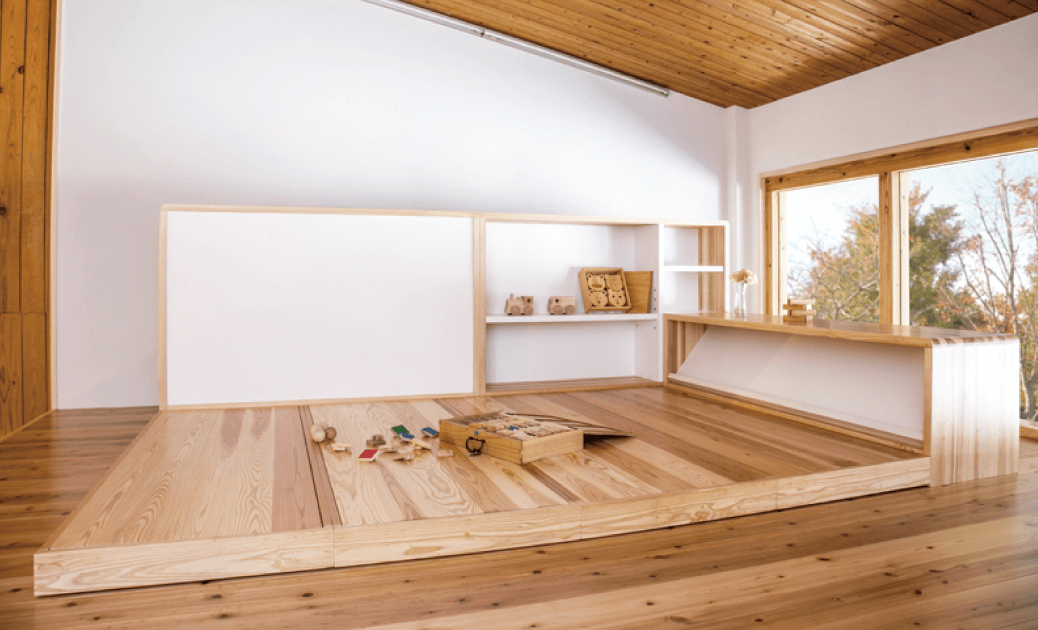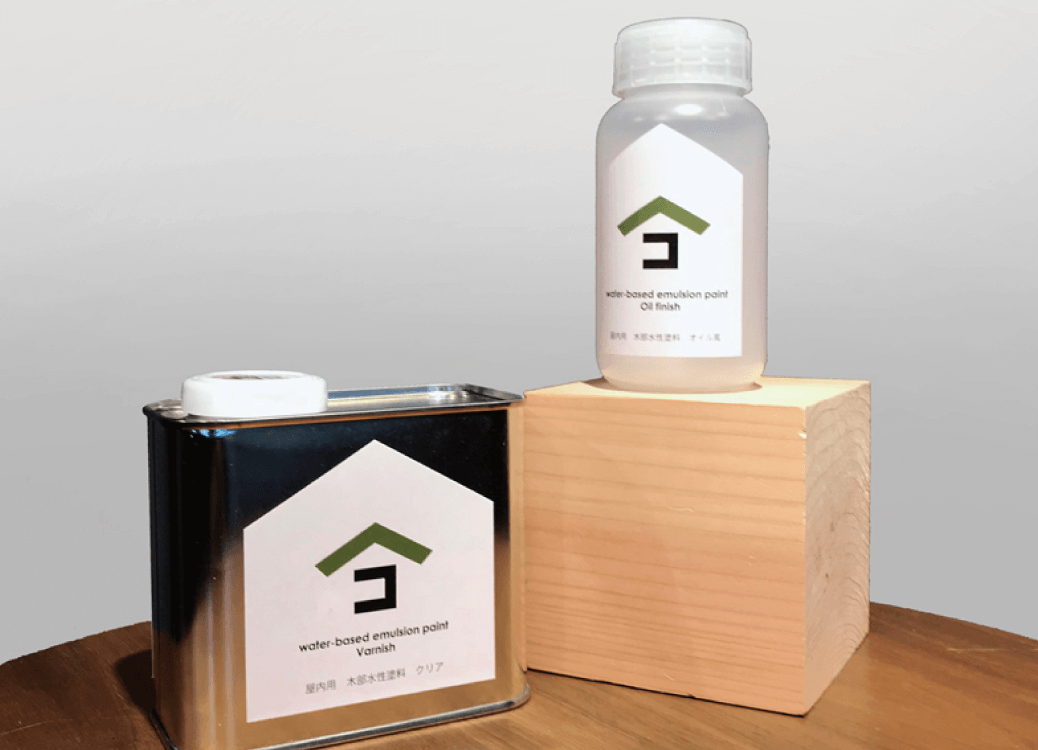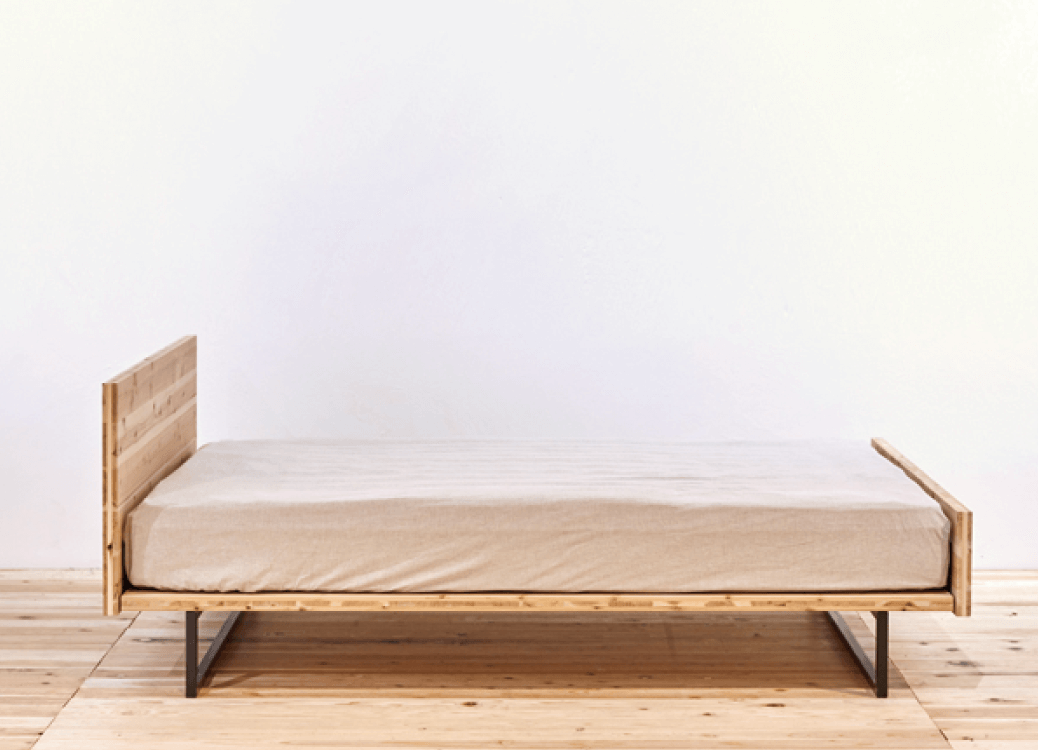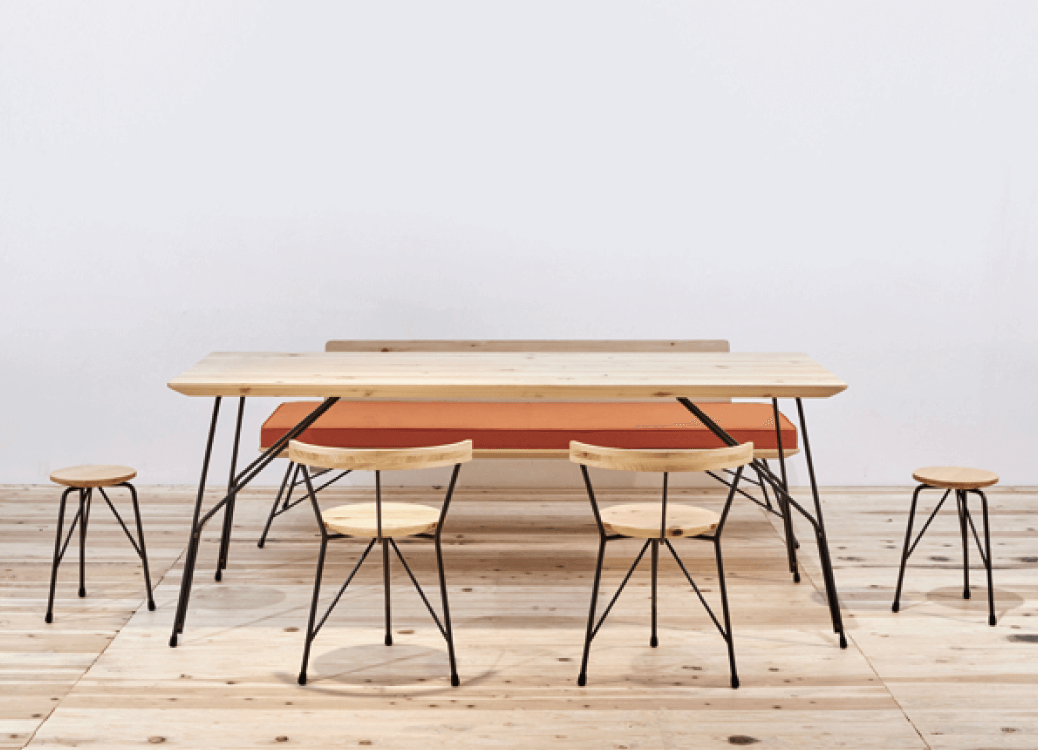 Wooden kitchen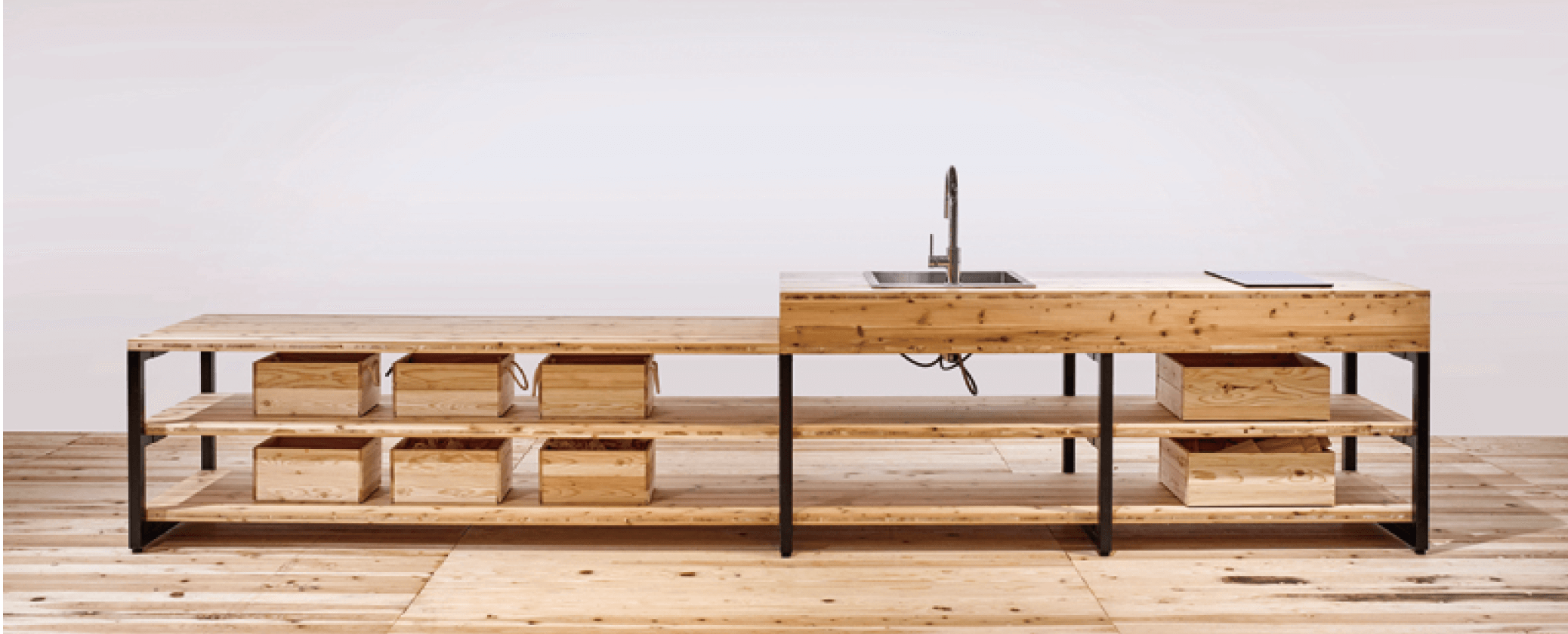 Furniture series made with cedar
Cedar is a wooden material that is closest to the heart of Japanese and we used that material to create our tools of daily lives. The series offer DIY furniture materials designed in the 1950s by "KAK Design Group" a design unit comprised of the three members, Mr. Yoshio Akioka, Mr. Junnosuke Kawa and Mr. Itaru Kaneko. This product series that involve processing soft cedar materials with traditional hand tools teaches us once again the significance and pleasures of craftsmanship.
Design: KAK Design Group / Photography provided by: "Furnitures Made with Cedar" (Graphic-sha Publishing Co., Ltd.) / Photography: Takayuki Yoshizaki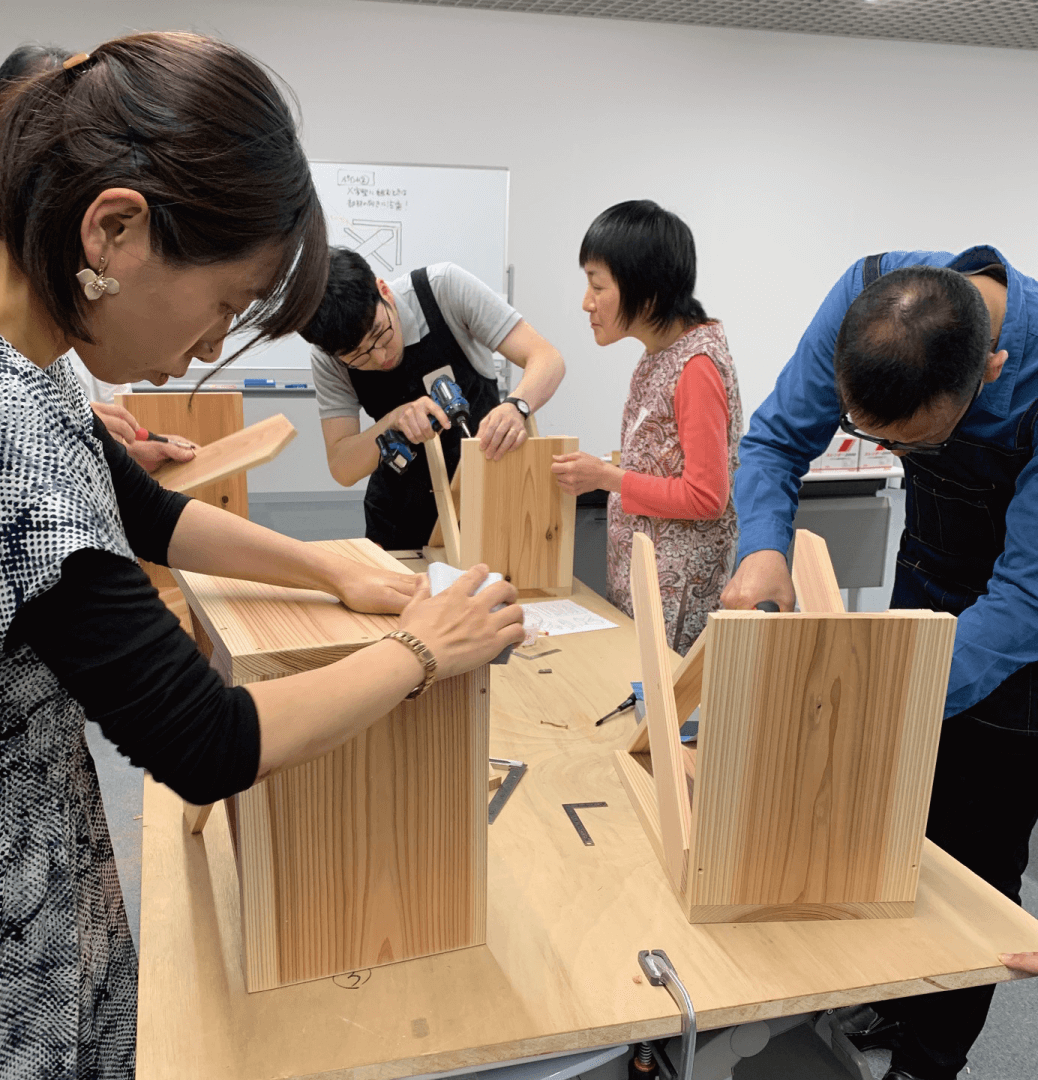 Two-way stools
Twith effective diagonal fittings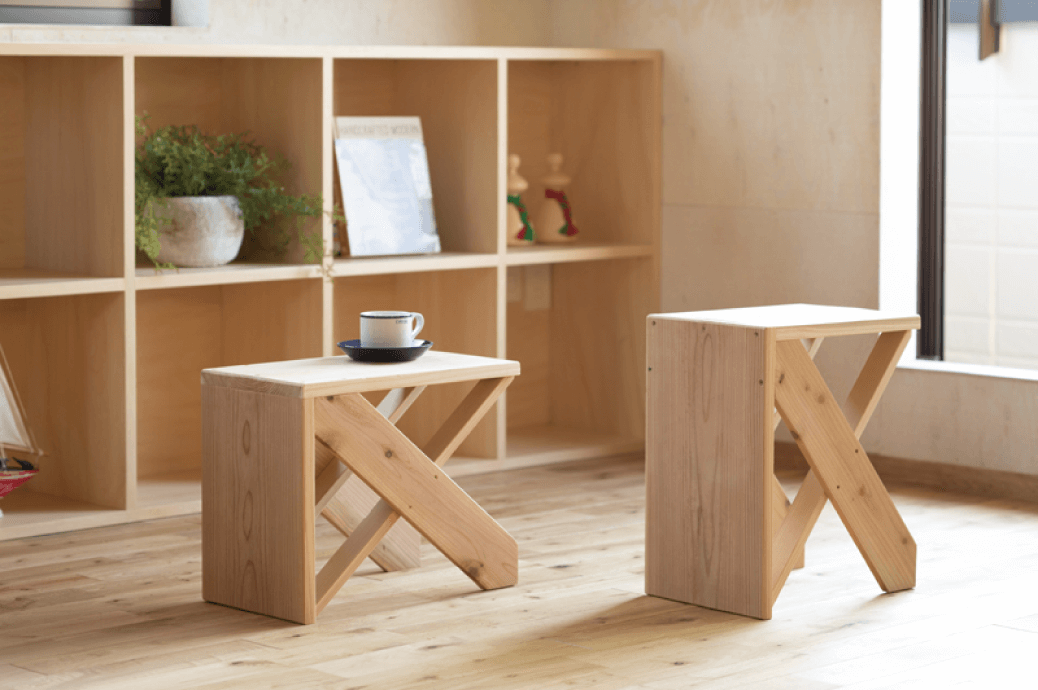 Robust stool with interposed legs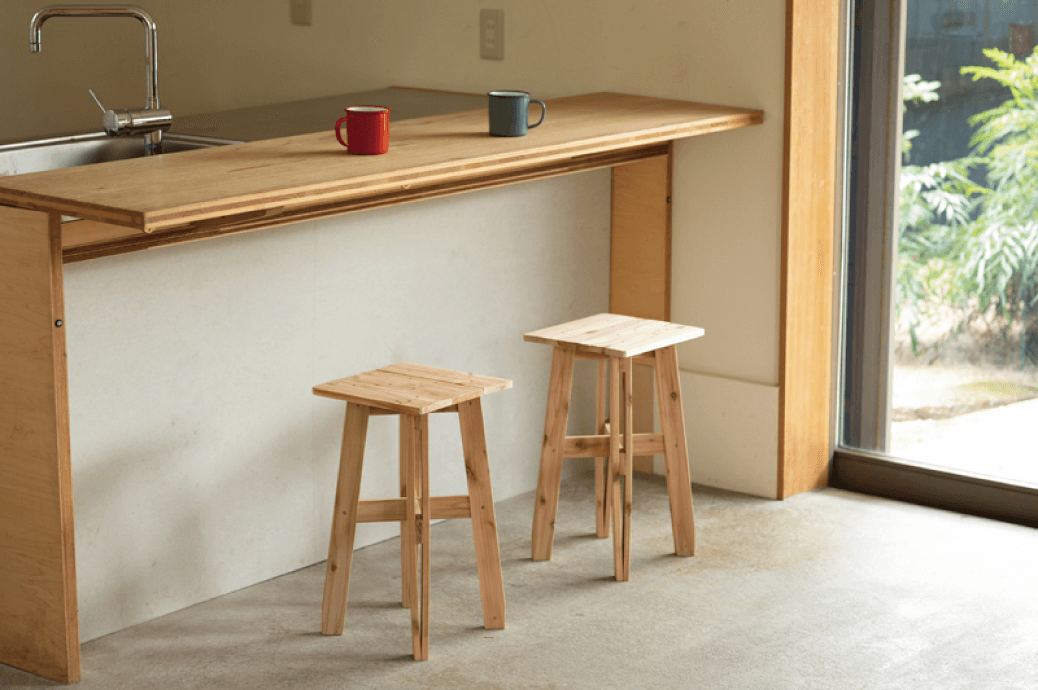 Bookshelves that can be
securely stacked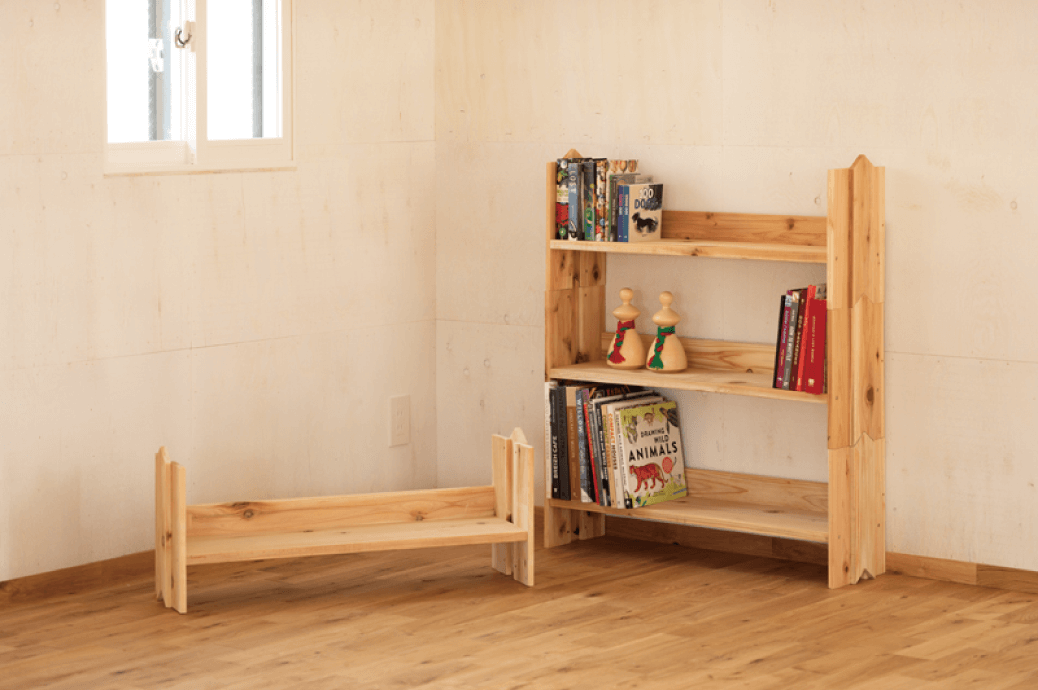 Box benches that are
created by connecting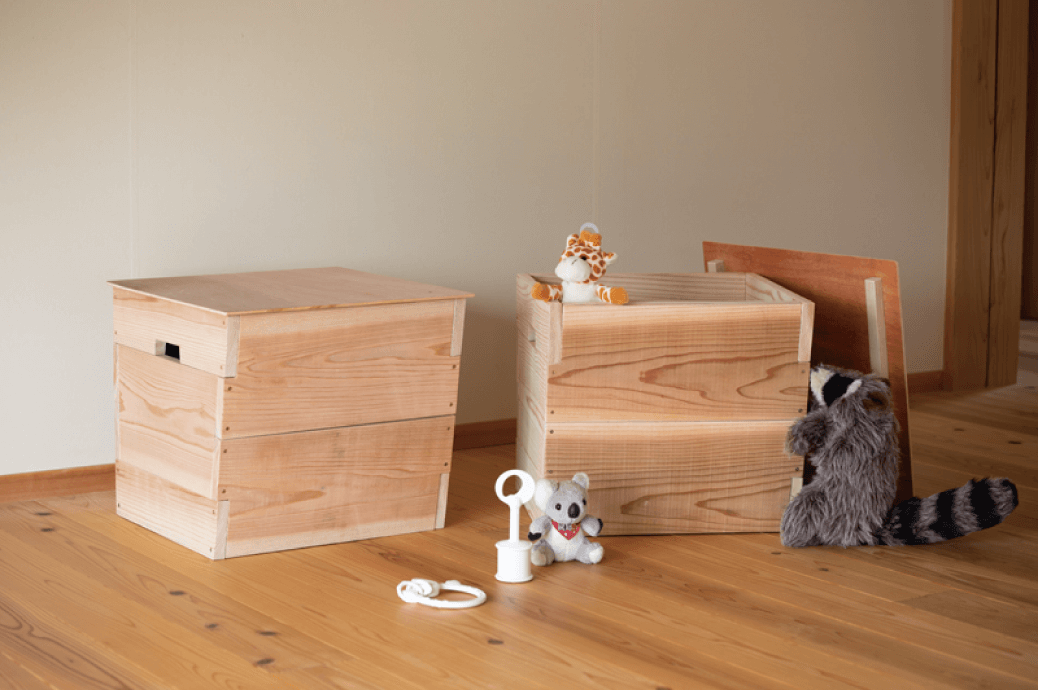 Light-weight, beautiful
V-shaped trestles