Example of woodification of exterior
Hikari no Mori Childcare center
Constructor: Horimasa Sawmill and Construction
A deck pergola built in 2 blocks. One is a two-story structure in which children can play more enjoyably. The scenery of the deck pergola with the red-colored "Sweetgum" is wonderful!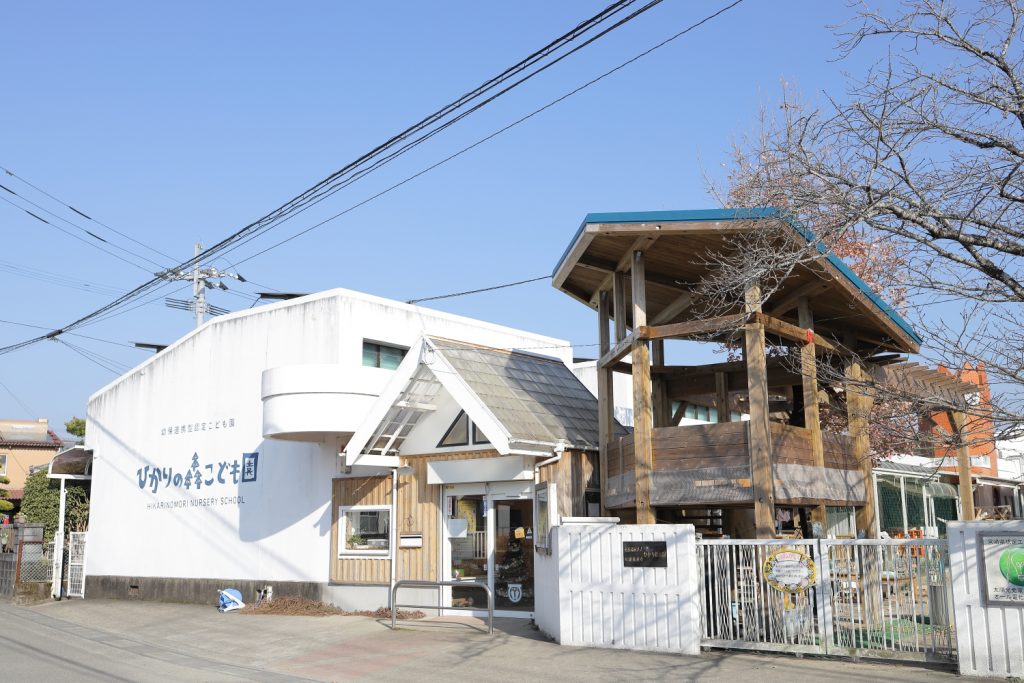 Ayamehara Childcare center
Owner: Social welfare corporation Kobato-kai
Constructor: Horimasa Sawmill and Construction
A deck pergola built in front of the south side of the garden. It is a safe area where children can go out to the garden without any steps from the room. Children can play with peace of mind in the garden surrounded by fences.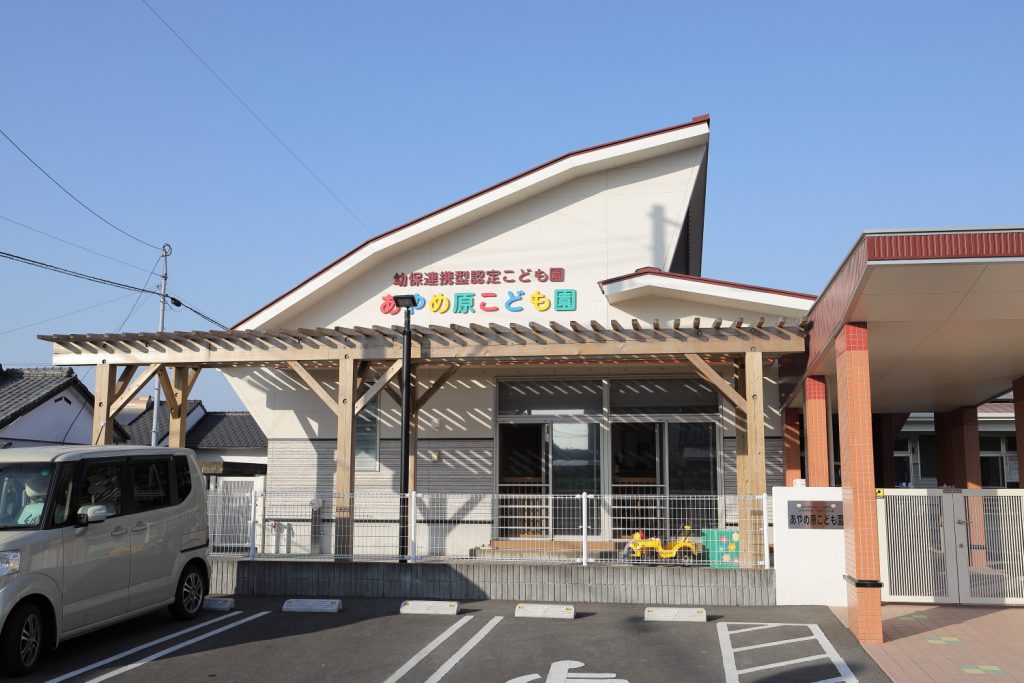 Design and management: ISEC LLC.
A special outer fence made of 4 meters of Miyazaki prefectural lumber (general injection material)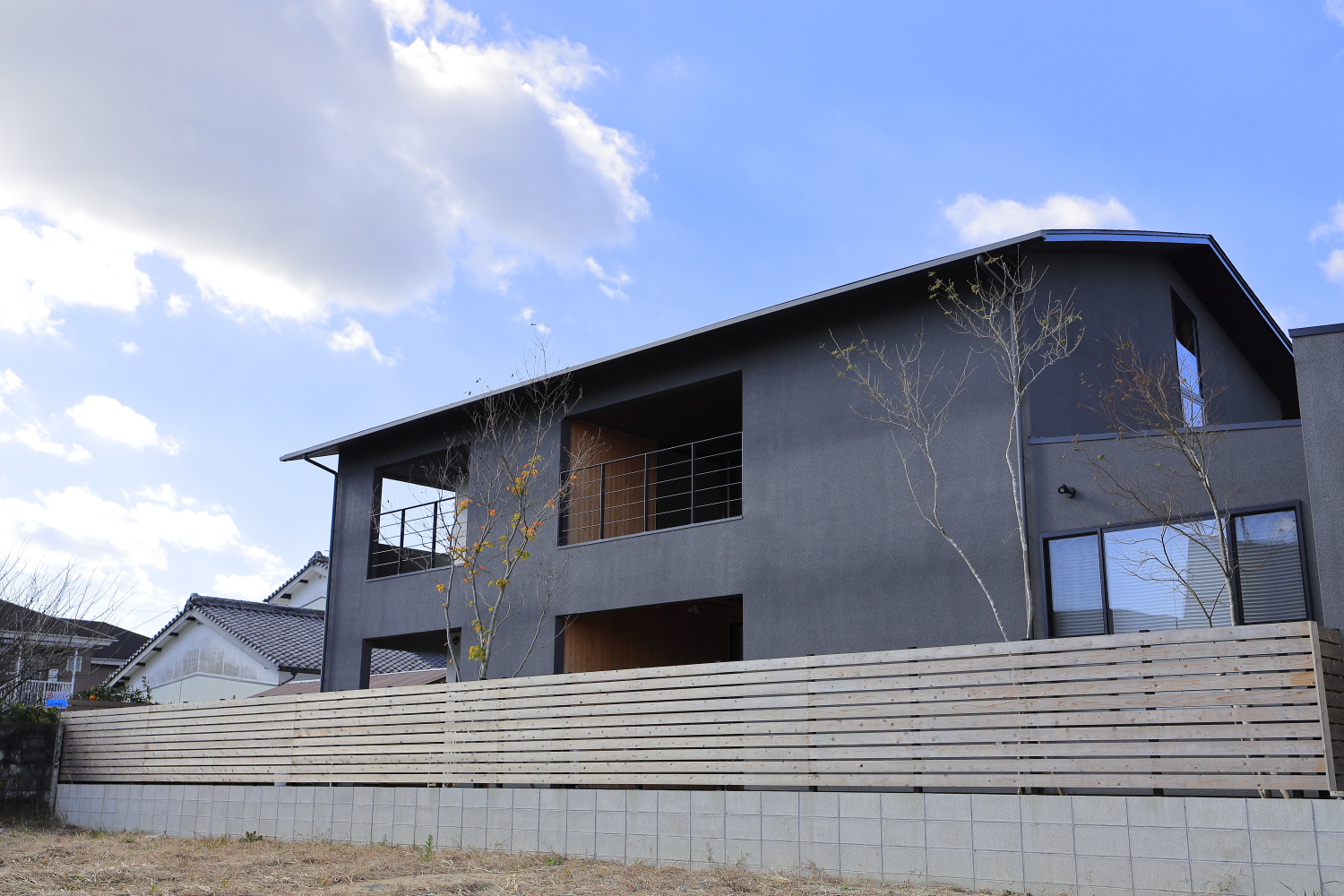 Constructor: Uehara forestry Co., Ltd.
A deck and an outer fence simply installed in the limited space of the backyard. Cedar painted in dark brown creates a modern space.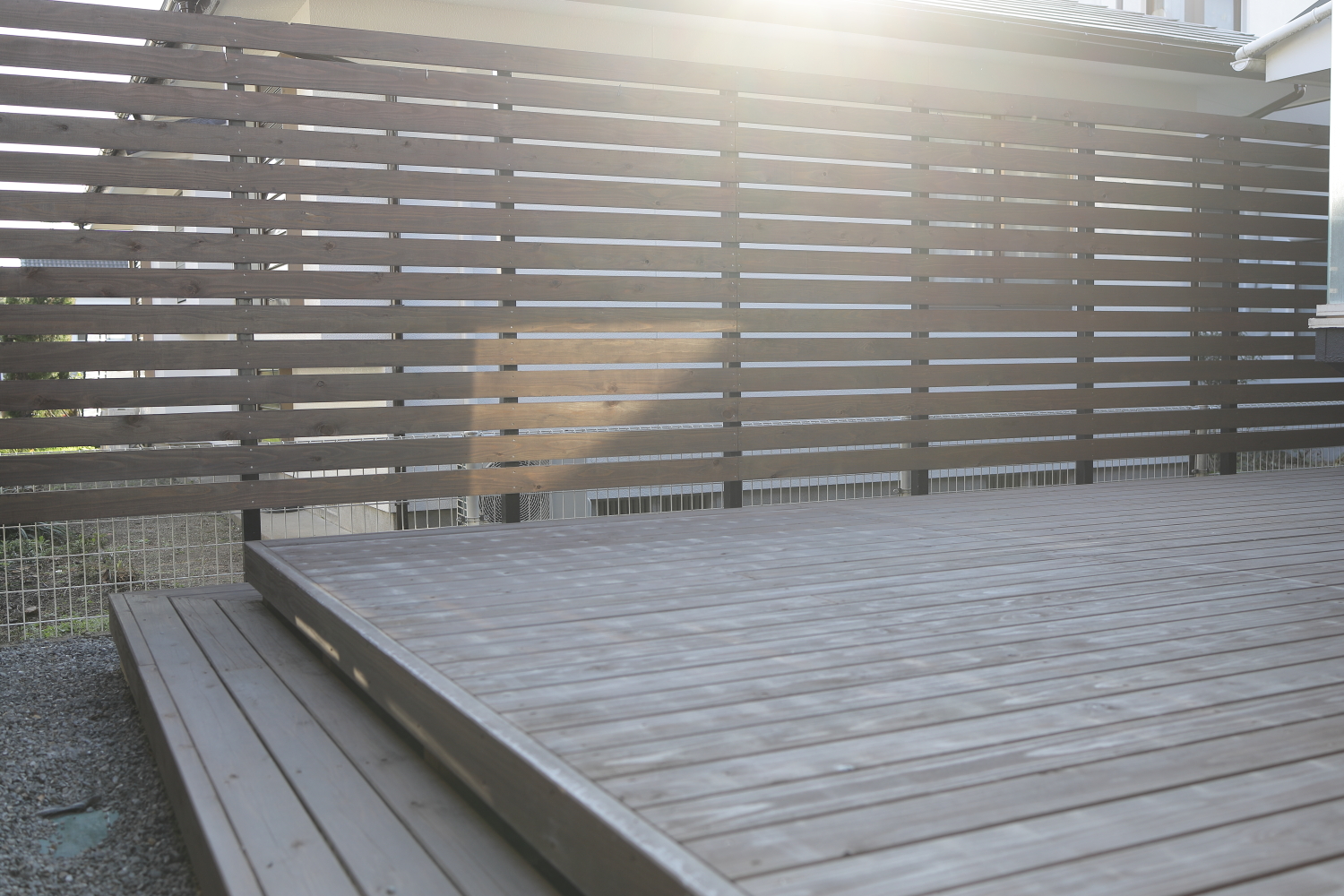 Hinamori Auto Camping Ground
Owner: Miyazaki Prefecture Forestry and Forestry Association
Constructor: Toa Co., Ltd.
New wooden fences installed on the boundary between the site and the forest. Since they have just been installed, the new wooden fences, natural trees and rich colors are beautiful!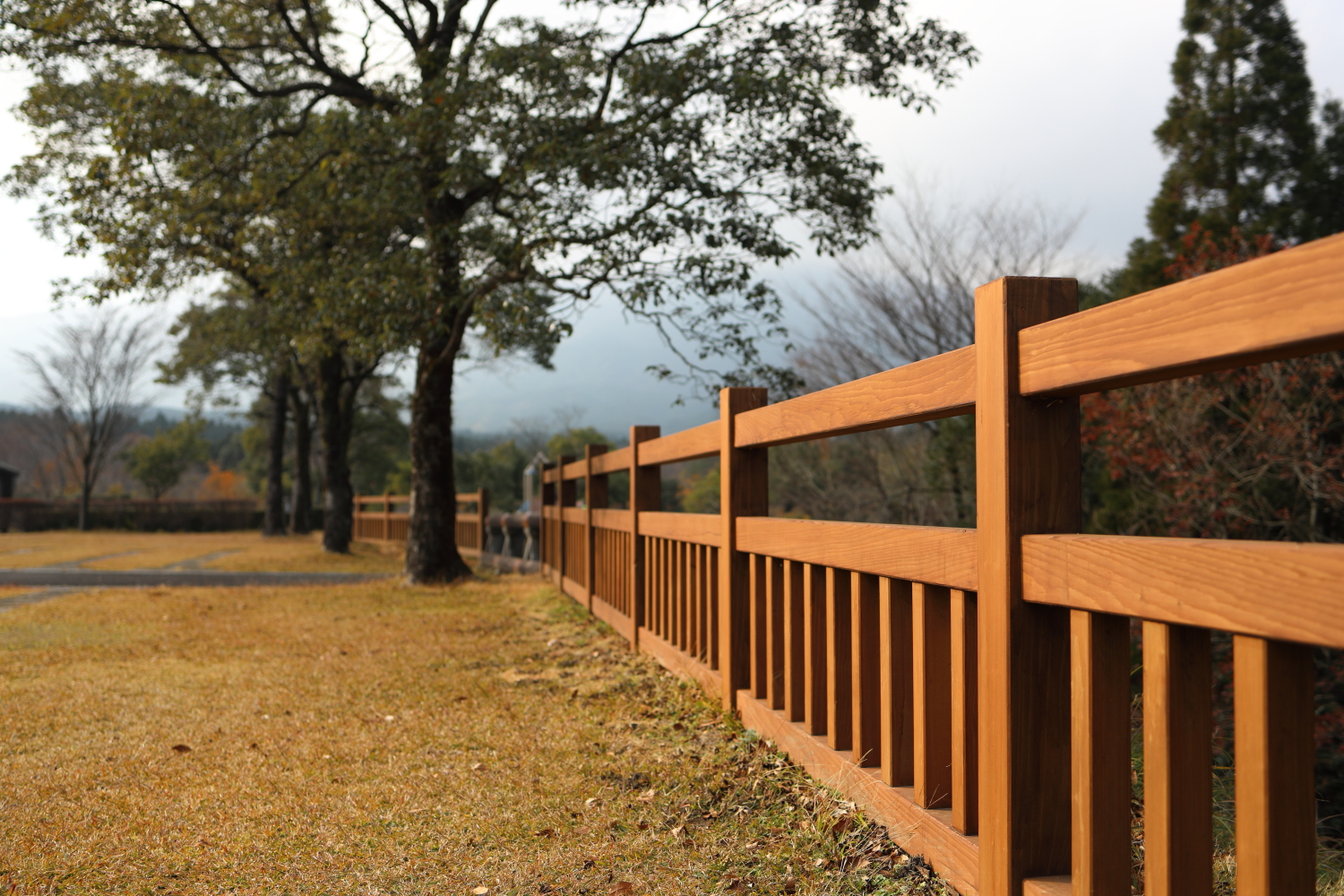 A wooden outer fence that matches the particular wooden house.
You can feel the good old Japan in the finish that makes the best use of "woods" themselves. Such a calm wooden fence is rarely seen these days, but it has an indescribable nice taste.